phone
218-576-5757
fax
844-576-5767
The Guidance Group Counseling's Duluth office is located in the Paulucci Building, 525 S Lake Ave, Suite 325, Duluth, MN 55802.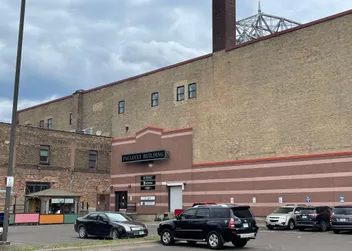 The building has a free short-term parking in a small lot located next to Global Village (near the intersection of S Lake Ave and Morse St). This is limited to an hour or so. If you park here, you can enter near Global Village, walk through a green door with a yellow "fire door" sign. Walk down the hallway past Vikre Distillery's storage area and turn right into the Paulucci Building lobby. Take the elevator to the 3rd floor and follow the signs to Suite 325.

There is also a parking lot for the building that can be accessed near Bellisio's Restaurant (S Lake Ave and Buchanan St). This is a pay lot during the summer. We will validate client parking as needed. When you approach the gate, tell the attendant you are going to The Guidance Group Counseling. They will ask you for your code. Our Admin staff will give you the code when you are scheduling. Once you enter the gate, drive toward the lake and turn left toward the Paulucci Building. Most spots are unassigned. Please use one of those. The building entrance is in the corner. From the lobby, take the elevator to the third floor and follow the signs to Suite 325.
You are also free to park in available street spots or the City of Duluth parking lots.
If your appointment is on a weekday and you arrive prior to 5:30pm, the building is unlocked. If you arrive for your appointment after 5:30pm during the week or anytime on weekends, the exterior doors to the building may be locked. Your provider or a staff will come to greet you near the start of your appointment time. If you arrive early, please bear in mind that your provider may be finishing another session.