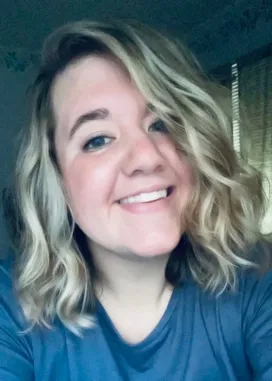 Mental Health Practitioner

Hi! I completed a Master of Science in Education (MSEd) at the University of Wisconsin-Superior focusing on Clinical Mental Health. Previously, I received a Bachelor of Science degree in Exercise Physiology from the College of St. Scholastica. I completed my clinical internship at The Guidance Group Counseling, and now I am working toward becoming a Licensed Practical Clinical Counselor (LPCC) under the supervision of Maija Swanson, MSW, LICSW, LADC.
I am passionate about mental health and helping people through talk and conversation. I enjoy working with children and adolescents, however I am open and willing to work with any age of individuals who would like counseling services. My current counseling approach stems from a cognitive-behavioral and existential lens. Additionally, I believe in helping individuals strive to live their most authentic, meaningful, and positive lives, while in a safe and supportive environment.
Holly is no longer accepting new clients through The Guidance Group Counseling due to our upcoming closure this fall.